In-play betting has become increasingly popular among sports bettors worldwide in recent years. This form of live sports betting allows you to place bets on a game or match while it is in progress rather than before it begins. In fact, in-play betting greatly impacted the betting industry. This offered bettors more flexibility, variety, and excitement. However, as with any betting form, it has risks. This article explains the good and bad things about in-play betting. It's important to know what is live betting and how does live betting works, whether you're a beginner player or an expert in sports betting. This will help you create smart live betting strategies and increase your profits.
Advantages and Limitations of Live Betting
Nowadays, people tend to bet online; mainly, this is because online betting has more benefits compared to traditional ones. So let's see the pros of live betting games:
Advantages of Live Betting
First, betting in play is much more convenient because you can bet from anywhere at any time.
In addition, online sports betting is generally much cheaper than traditional ones. Online betting sites have less overhead and can offer discounts to online bettors.
Finally, online sports betting offers bettors the opportunity to bet on live sports betting events. You can follow the progress of your bet live, and you can often even bet on sporting events diffused on television.
Limitations of Live Betting
There are different disadvantages of online sports betting. It is easy to get caught up in the game and lose a lot of money in a short period of time.
In addition, online betting sites are usually unreliable and can rip you off. Therefore, carefully choosing your sport betting live site before you start is essential.
Strategies and Tips for Live Betting
Live betting is, therefore, a good way to make profits in the long run. However, beginners tend to place a lot of bets, which may need to be more lucid. So there are some strategies to adopt when you go sports betting live. The first is to follow the game to bet in the best conditions. Then, we advise you to adopt our four live betting tips to minimize your losses.
Tip #1: Control Your Emotions
Losing control is a mistake to avoid at all costs, but also hard to erase. When you follow a live meeting, the adrenaline is more and more intense, and your emotions are palpable. So, never fall into temptation, and remain lucid when placing your bet to play in the best conditions. And remember, your live betting scores or results will progress once you become 100% pragmatic.
Tip #2: Bet on a Team at a Disadvantage
Gamblers call this technique the "bad bet." This strategy can be very profitable in-game live betting since you will bet on lucrative odds. To adopt this strategy, you must evaluate the forces at play and determine a clear favorite. Wait for the underdogs to take the lead and get better odds by betting on the favorite. If they turn the tables, you can win big.
Tip #3: Consider the Cash-Out Option
Very popular at most online bookmakers, the cash-out option allows you to get some of your winnings back before the end of the game. For example, if you bet on a team and they take the lead, you can lock in your winnings before the final whistle. Such an approach can prevent you from losing if the opponents come back into the game.
Tip #4: Bet on the Team That Will "Save the Day"
This tip involves betting on a team that is in trouble and will "save the day" and comes back late in the game. It sounds crazy, but you have seen this once in your life. When the point spread is high, the team leading the game can be disordered, thinking the result is final; this the time to bet on the goal or comeback.
Advice to Live Betting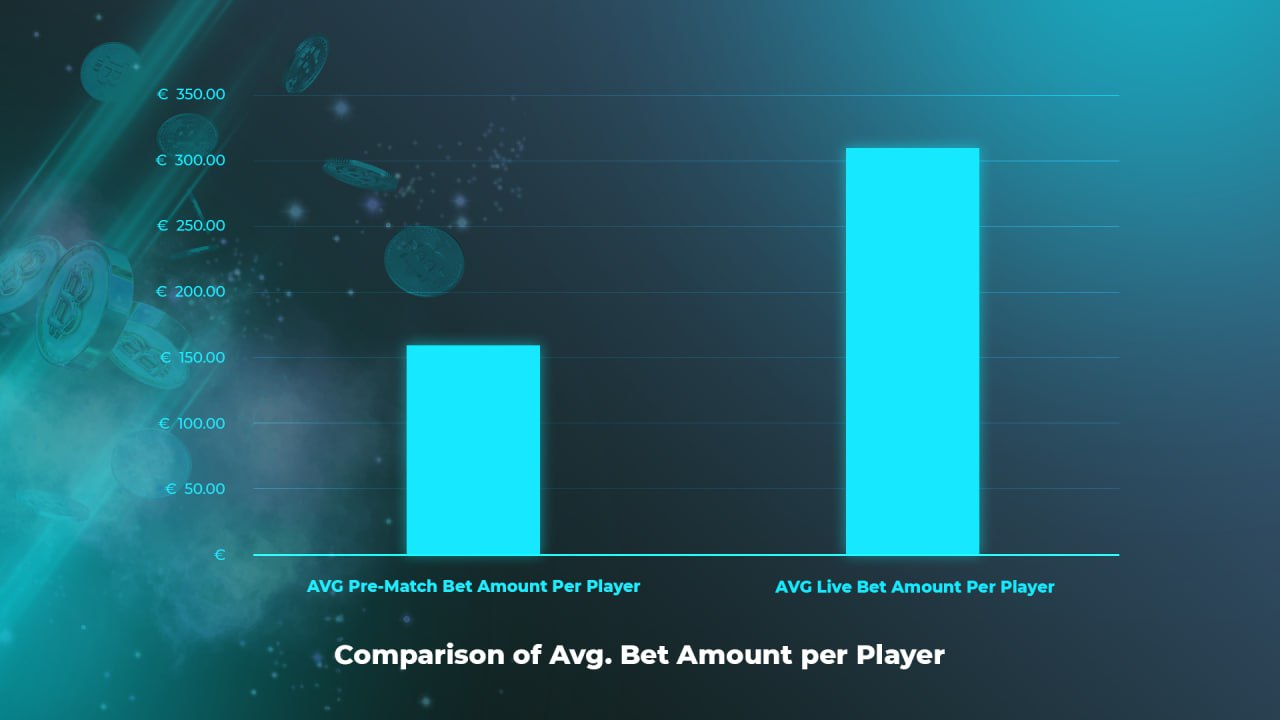 As explained above, live betting is a must for the thrill-seeking bettor! Simple and intuitive, it can also be a great way to win big. Following are some rules to follow to maximize your earnings.
Always Keep an Eye on the Game
Keeping up to date with a game is essential before jumping into live esports betting. Whether through live commentaries or TV, following the games puts you on the same level as the bookmaker who sets the odds. Sometimes the bookmaker is wrong, and you can find the most profitable bets if your analysis is better.
Manage Your Bets
Before placing a live bet, ensure you have enough capital to invest in a possible outcome covering your first bet. This will allow you to make a Sure Bet live. Sometimes a minor event can ruin your bet, such as bad weather, a red card, etc.
Don't Fall Into Compulsive Betting
Keeping calm is essential to avoid losing your entire bankroll in live sports betting. After a losing bet, it is possible to get frustrated. Often, a bettor in this state of mind will have a strong tendency to head to live betting, to place a random bet, to get back on track financially. Such a bettor is a gold mine for the bookmaker.
Conclusion
Live sports betting can help you to make money if you manage your budget wisely. It's an exciting way of entertainment! However, it would be best to have a deep analytical eye for your predictions.
FAQ
What sports can I bet on in live betting?
Live betting offers a variety of sports for betting, including soccer, football, tennis, golf, cricket, NBA, NFL, and more. The live fixtures and tables are available for each sport, allowing you to keep track of the current scores and live betting line.
How can I increase my chances of winning in live betting?
Here are some hints to increase your chances of winning in live sports betting: First, analyze the live draw and forecast the possible outcomes of the game. Second, keep track of the live betting line and look for any shifts that may suggest a potential upset. Third, use the live table to keep track of the scores. Lastly, only bet what you can afford.