Gambling and online betting are getting increasingly popular every day in the world. Players are now used to this industry of betting as a form of entertainment. This is a new era for the gambling industry. But it's worth looking at what responsible gambling is. Many people have been gambling for years without facing major problems. However, some people have become addicted because their excessive desire to win has trapped them in the cycle of compulsive gambling. Every player wants to win the highest casino bonuses. In addition to having fun with the reward while playing, players want to feel the adrenaline that comes with playing all the time. But are these all the reasons why they spend their time betting? There are many reasons. We'll cover all the points in this article.
Reasons People Gamble
Sometimes people may have other reasons for betting than just to make cash. To understand these reasons, we must first analyze the psychology of gambling.
Social Reasons
As we mentioned above, gambling is a form of entertainment. It is a social activity that can bring adults together to share the same hobby. Sometimes you may attend a casino party and play multiple games, such as blackjack and roulette. Consider spending a poker night at your friend's house for pleasure. Or, go out with your friends to watch a live sports game and gamble. All of this shows that gambling can satisfy people's social needs. Another fact is when you gamble with your hard-earned money, you see gambling as more competitive and challenging. This is why some gamblers only watch sports and matches when they bet on the game.
Risk-taking
Many people think that big risks bring huge profits in gaming. This is why gambling tempts players since the result of bets is unsure. Obviously, players know they can hit the jackpot and change their whole life. The psychological reason for this activity is that they can get lucky by continuing to gamble. Thus, they bet more money to enhance their excitement in this activity, which equals higher risks. Therefore, we can conclude that people ignore responsible gambling regarding money.
Escapism
We can't deny that sometimes people consider gambling a way to escape difficult emotions. When some gamblers struggle with mental health issues such as depression, stress or solitude, they see playing as a coping means. They visit their favorite gambling sites or go to traditional casinos to experience the thrill of betting to deal with their emotional challenges. Nevertheless, gambling is for patients, not those desperate to win. It is a form of responsible play designed for players to win and lose a little. This way, you will keep coming back to play.
Scientific Research on the Problem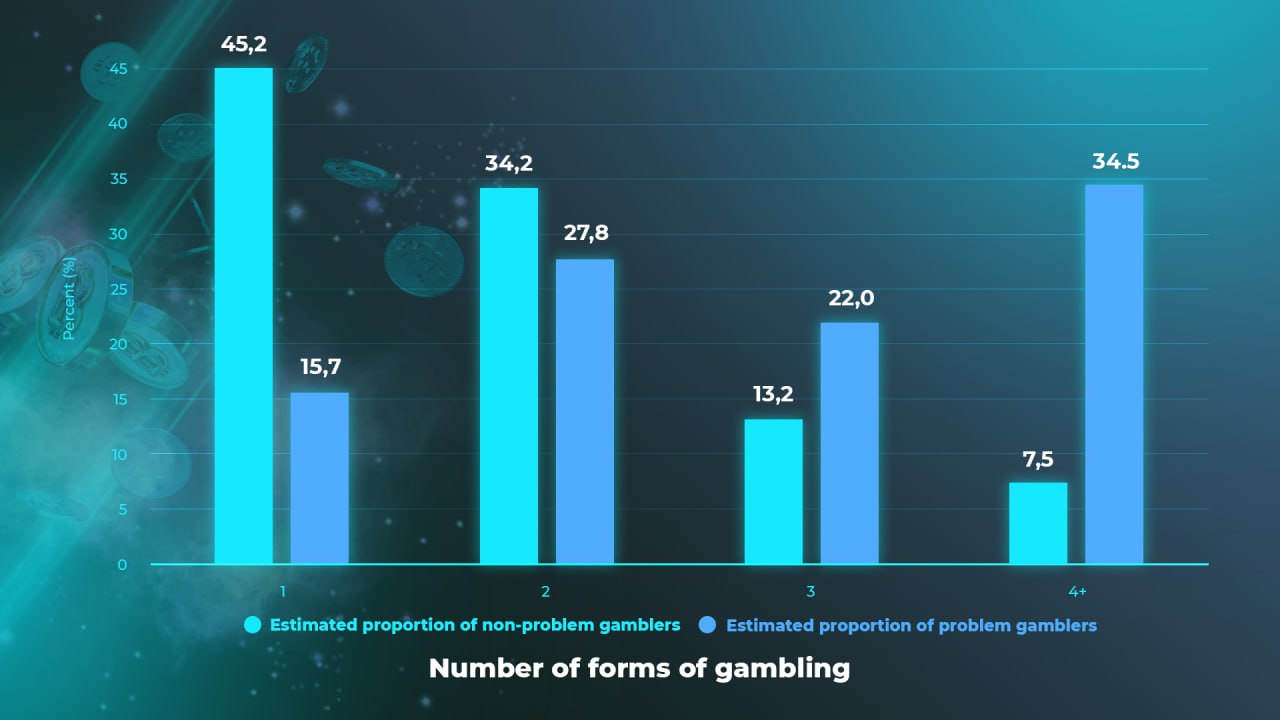 The interaction between science and games is undeniable. So, let's start with some basic scientific research on why people gamble:
Finance vs Gambling
There is a link between the world of finance and gambling. This bond makes it easy to move between both sectors. Also, many gamblers have made fortunes just by playing blackjack or roulette. For them, finance is not a different field but another game in which you must find the right strategy to win.
The Environment Effect
Science has shown that the environment significantly influences people's decisions. A person in Los Angeles has bigger chances to gamble, making him develop harmful gambling behavior. This is why governments are responsible for instructing people exposed to casinos by creating centers that support victims and demonstrate how to stop a gambling addiction.
Prevention of Cognitive Decline
Quarantine was one of the many methods to prevent and combat the Coronavirus. At that time, people started new activities, such as gambling through online casinos. This helped them to keep themselves entertained and increase their memory skills. It's a fact that, just as physical exercise strengthens the body's muscles, social games can improve brain, trust and concentration at any age.
Gambler's Mindset
The bottom line for a gambler is a risk-based way of thinking. The process is based on taking risks to win. Not only that, but gambling can be addictive and lead people to ignore potential long-term consequences. They think they can chase losses and control their luck. This mentality is what gets gamblers into trouble. This is why it is essential to approach gambling with a clear understanding of the risks involved. As we know, this activity is entertainment, not a way to ruin people's lives.
How to Play Responsibly
Gambling is fun, and it will stay that way. At least if you know how to keep your boundaries and maintain your best practices behavior. Following are some responsible gambling tips that can be useful to you:
Don't be blinded by winning money.
Remember that the risk of losing money is greater than the chance of winning it.
Recognize that you can't influence a game in any way.
Realize that the outcome of a game is impossible to predict.
Set a clear limit for yourself and stick to it.
Never borrow money from family or friends to gamble.
Never gamble with money from your household
Never try to make up for a loss by gambling again.
Conclusion
Researchers study the minds of people with gambling problems. They want to find ways to help them stop gambling. Therapists also use this research to develop plans to help people with gambling addiction. It's essential to understand how thoughts lead to addiction. By doing this, you can easily change those thoughts and play responsibly.
FAQ
What is the psychology of gambling?
The psychology of gambling refers to the mental and emotional factors influencing a person's decision to gamble, such as their motivations, beliefs, and attitudes toward risk. It also involves understanding how different types of games, like slots, card games, and casino table games, affect a player's behavior.
How do casinos promote responsible gambling?
Every casino promotes responsible gambling through its service policy, which includes setting limits on bets and losses, providing resources for problem gambling, and adhering to industry standards and best practices. Casinos also use stats and analytics to assess the degree of responsible gaming of players.
Read more: