If you are a real fan of Vave video games and you want to entertain yourself, consider betting on eSports. As you heard, with the growth of this industry, more and more bookmakers are presenting eSports betting markets. In this beginner's eSports betting guide, we'll provide some tips and explain how it works.
What Are eSports and eSports Betting?
eSports refers to competitive video gaming, where players compete against each other in organized tournaments. These matches can be either online or offline, featuring various games, such as the famous League of Legends, Dota 2, and Fortnite.
On the other hand, eSports betting, or what crypto users prefer to call bitcoin eSports betting, is placing wagers on the results of these tournaments or individual matches. Live eSports betting is based on actual sports news and events like FIFA soccer, UFC, and NBA. If you want to win, you only need to predict the correct game score.
eSport Betting Market or eSports Market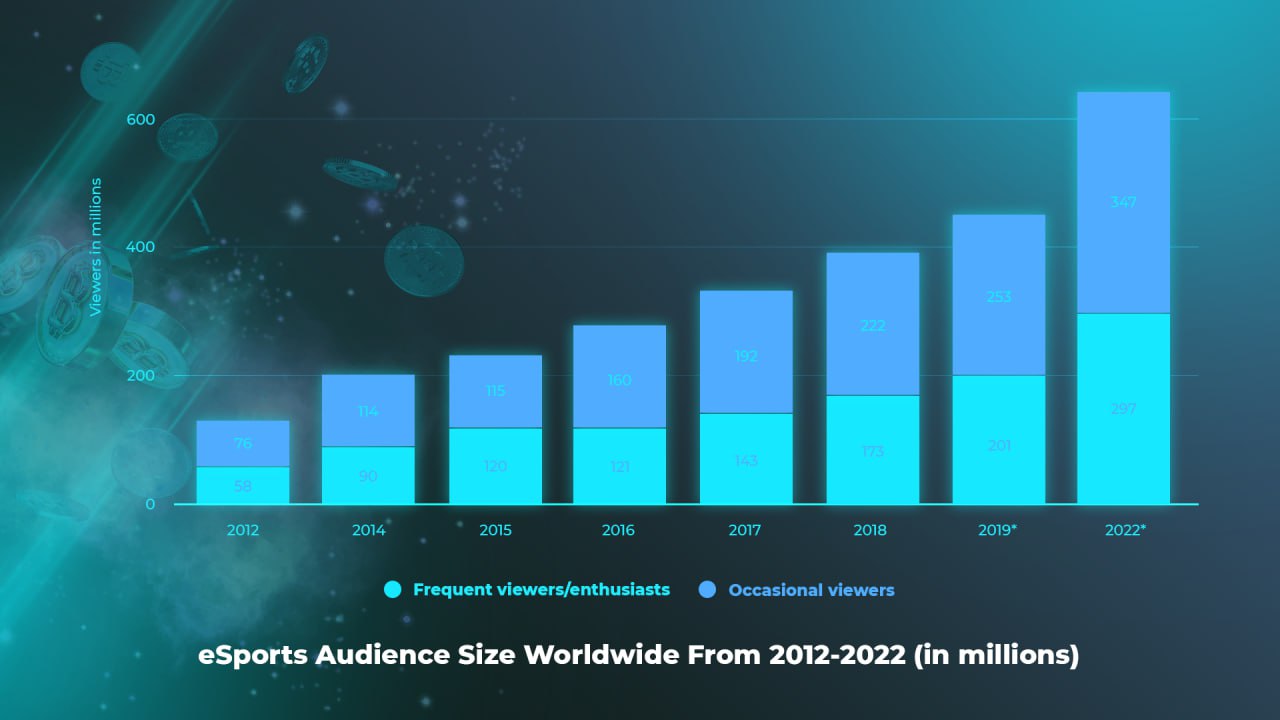 The market for eSports is getting bigger every day. More than 500 million people watch it all over the world. That's why people are interested in betting on eSports. Betting sites have different ways to bet on various games and competitions.
Compared to other sports, eSports online betting is still new. It is constantly changing and improving. As more people get interested, there may be new ways to bet, like while the game is happening. Even traditional sportsbooks might start offering eSports betting.
However, there is always a space for improvement regarding eSports betting sites. Players worry about cheating and match-fixing in competitions. There is also a concern that young people (under 18) might start gambling. The easy access to such platforms and the lack of regulations make the industry vulnerable.
Popular Games
When we're talking about the best eSports betting games, it can mean different things. Some games are big worldwide, while others are only popular in certain regions. Some games have more players, while others have big tournaments with massive cash prizes. So, let's discover the biggest games that advanced the eSports online betting industry:
League of Legends
As you heard, it's a legend. The game came out in 2009 and has given away over $75.5 million in prize money so far. One of the biggest tournaments for League of Legends is called the LoL World Championship.
There are many famous players, and one of the best gamers is Sang Hyeok Lee, who knows every little thing in League of Legends. It's a multiplayer game where two teams, each made up of either three or five players, battle against each other in real-time strategy action. The game enjoys immense popularity in Asia.
To win, one team has to destroy a "Nexus" structure in the other team's base. It's like another popular game called Dota 2 in terms of gameplay.
Fortnite
Released in 2017, Fortnite is among the best eSports gaming sites. People have won a lot of money playing it, estimated at $89.1 million!
In addition, there are big tournaments for Fortnite, like the Fortnite World Cup, Fortnite Fall Skirmish Series, and Fortnite Summer Skirmish Series. Some of the best players, like Kyle Giersdorf and David Wang, have left their mark on this game's history.
Fortnite has three modes, but it's still all part of the same game. There's Save the World, where up to four players fight zombie-like creatures to save themselves and others. Then there's Battle Royale, a player-vs-player game where players fight to be the last surviving- either on their own or in teams. Finally, there's Creative, a sandbox mode where players can create their unique world.
Dota 2
It's a trendy game where players compete against each other in teams. The objective is to protect your base and destroy the other team's "opponents" base by taking down a structure called the "Ancient."
Dota 2 was released in 2013 and quickly gained popularity. The prize money for playing the game is now $224.7 million! One of the top players is Johan Sundstein, one of the world's richest eSports players.
Types of eSports Betting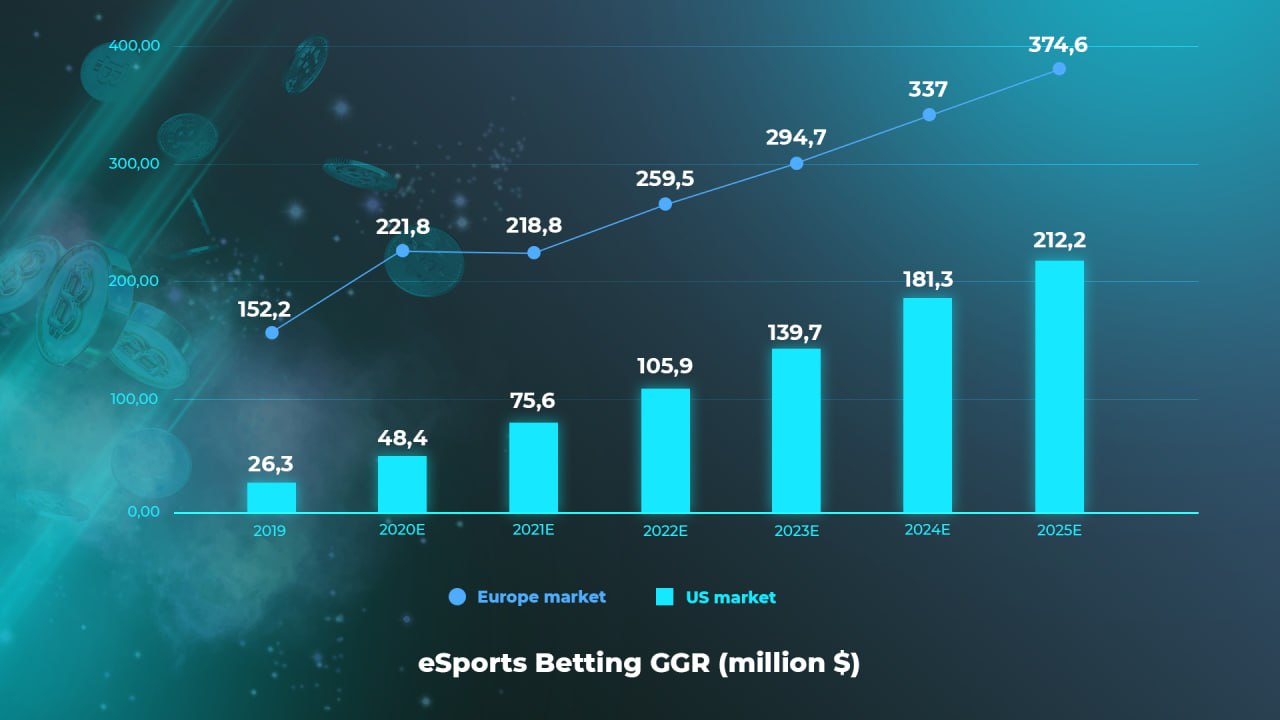 If you're into eSports and want to start betting, there are a few details you need to understand. The types of bets you can make will vary depending on the game or competition you choose. For example, in games like CS:GO, you can bet on how many kills or flags a team will get, while in Dota 2, people often bet on which team will get the first kill. Now, if you're more into games like FIFA or NBA2K, things might be easier to understand because the bets are similar to those in real-life matches. So, if you're looking for betting on eSports tips, keep these things in mind!
How to Bet on eSports for the First Time?
Placing an eSports bet is simple, especially when you know the basics of the process. If you are new to eSports betting, here is a step-by-step guide for beginners to help you.
1) Choose an eSports Betting Site 
Firstly, you must choose a reliable eSports betting site. The best bookmaker for placing eSports bets should cover all possible tournaments and events. It should also have competitive odds with a full range of eSports markets. Moreover, the most recommended eSports betting sites have exciting live betting features such as live streaming and cash-out.
2) Create Your Betting Account
Secondly, before you access eSports and start betting, you must create an eSports account. To do so, you need to choose and complete the registration form. After creating an account, the operator will email you the link to access your sportsbook account or give you direct access.
3) Choose a Payment Method
Thirdly, choosing a payment method that suits you is a big part of eSports betting. Go through the payment section and pick the best option that you want. Some of the common payment options you will find include VISA, Neteller, PayPal, MasterCard, and Skrill.
Also, if you prefer to use Bitcoin or other cryptocurrencies, consider using eSports crypto betting platforms.
4) Make Your Bets
Finally, you can proceed to place your bets. It would be best if you compared the chances. After that, you can place a bet depending on your predictions. Once the bet is submitted, you must wait for the outcome to determine whether you have won the game.
Conclusion
You should know a few things if you want to start eSports betting on players and teams. First, it's essential to research and get to know the best players and teams in the games you're interested in. You can easily do this by checking out websites like Twitch, where you can watch live eSports betting games and see how skilled players are.
Regarding  teams, it's also essential to keep an eye on how they work. Just like in traditional sports like football, some eSports teams will rotate their players. They might use their weaker players for smaller tournaments but bring out their best players for bigger events. So, paying attention to these things is vital to succeeding in eSports betting.
FAQ
Is eSports betting legal?
Esports betting laws vary in every country, so it's essential to check the legal license of platforms before betting online.
How can I start eSports betting as a beginner?
Beginners can start small and learn the basics of eSports betting by following guides, tips, and hints from experienced bettors.
What are the best esports games and leagues to bet on?
The best eSports games and leagues to bet on depending on personal interests and knowledge. Staying up-to-date with news, schedules, and results of major events and tournaments can help make informed decisions. Expert predictions can also provide valuable insights.